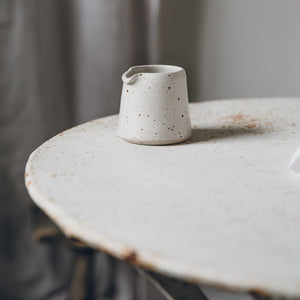 Simple, mini hand thrown stoneware pourer in a matte white glaze (without flecks), smooth finish.  Perfect for adding a dash of cream to any treat.
Dimensions,
H 6cm D 7cm
Please note these items are handmade so sizes may vary slightly.
Care
Stoneware can be used in dishwasher and microwave, hand wash for a longer life.